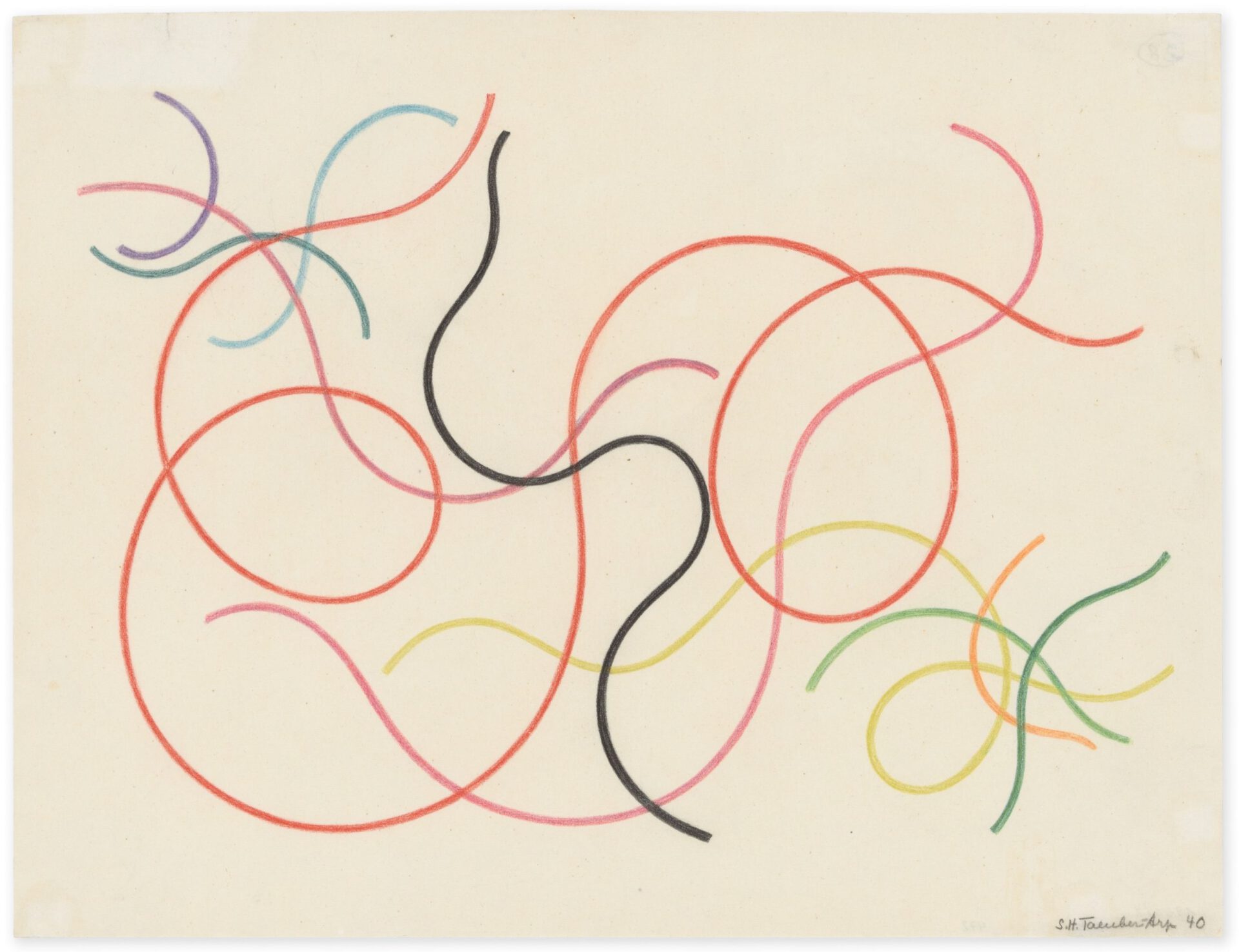 Photo: Alex Delfanne - Stiftung Arp e. V., Berlin/Rolandswerth
Title:
Mouvement de lignes en couleurs
Artist(s):
Sophie Taeuber-Arp (1889–1943)
Material:
Coloured pencil and pencil on paper
Technique/object type:
Drawing
Dimensions:
26.3 x 24.4 cm
Signature/inscription:
Signed and dated recto, bottom right, in coloured pencil (?): S. H. Taeuber-Arp 40
CR Schmidt/Weber 1948:
1940/3
Last updated:
23 May 2022
Exhibitions
On Line: Drawing through the twentieth Century - 2010 - The Museum of Modern Art, New York
Farbe und Form. Sophie Taeuber-Arp im Dialog mit Hans Arp - 2002 - Kulturforum Altana im Städelschen Kunstinstitut, Frankfurt am Main / Stiftung Schleswig-Holsteinische Landesmuseen, Schloss Gottorf, Kloster Cismar
Inside the Visible - 1996 - Institute of Contemporary Art, Boston / National Museum of Women in the Arts, Washington D.C.

Literature
Exh. cat. Frankfurt am Main 2002, cat. no. 51, ill. p. 79
Exh. cat. Boston 1996, p. 490
Schmidt/Weber 1948, p. 142