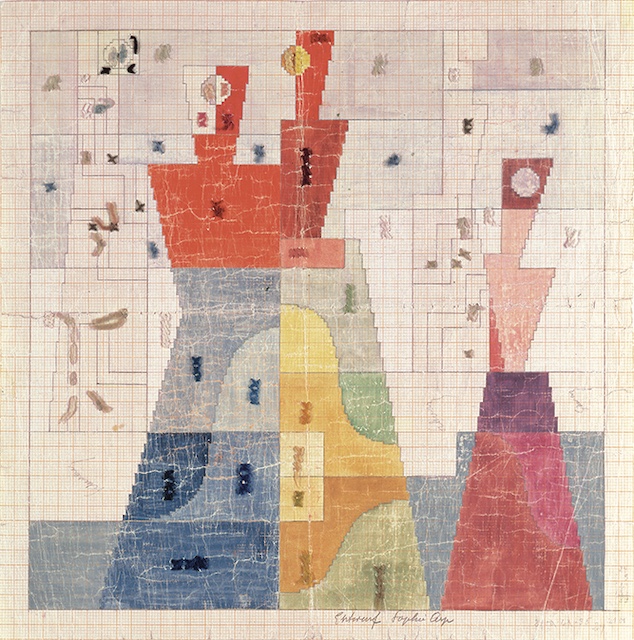 Photo: Peter Schälchli, Aargauer Kunsthaus Aarau / deposit from a private collection
Title:
[Untitled (Design for wool embroidery »Personnages«)]
Artist(s):
Sophie Taeuber-Arp (1889–1943)
Material:
Pencil, coloured pencil and wool threads on graph paper
Technique/object type:
Drawing
Dimensions:
42.6 x 42.8 cm
Last updated:
25 April 2023
About the work
This work is a design for the wool embroidery "Personnages" from 1926 (cf. WVZ Schmidt/Weber 1948 no. 1926/13).
Related works