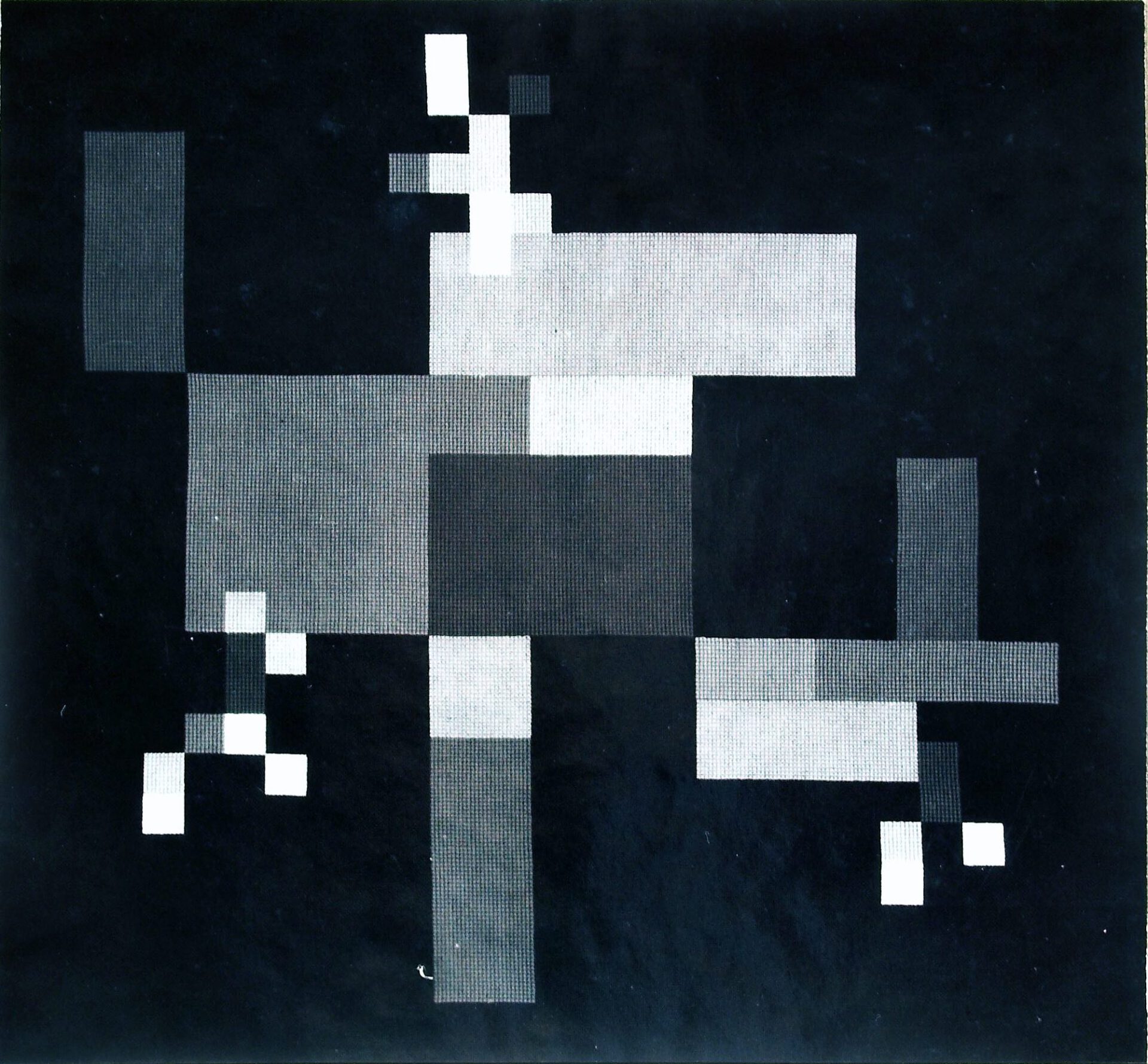 Photo: Präsentationsalbum, c. 1930, Stiftung Arp e. V., Berlin, n. p.
Title:
Untitled (Wall hanging)
Artist(s):
Sophie Taeuber-Arp (1889–1943)
Technique/object type:
Cross stitch embroidery
Inventory nr.:
KGS-2019-0077
Last updated:
14 March 2023
About the work
Probably identical with the piece (wall hanging) from the Museum für Gestaltung, Zürich. The design is by Sophie Taeuber-Arp, the production is attributed to Alice Frey-Amsler (1877-1952). The dating around 1928 is based on the dating of the embroidery design (Private collection, Aargauer Kunsthaus Aarau).
Related works