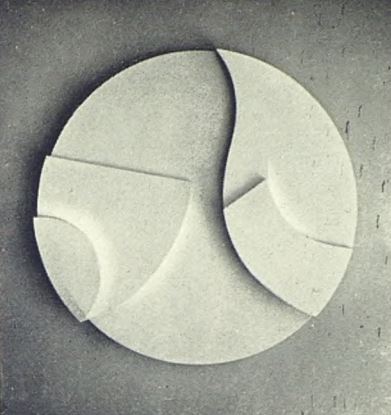 Photo: Plastique-Plastic 2 1937, p. 23
Artist(s):
Sophie Taeuber-Arp (1889–1943)
Technique/object type:
Relief
Location:
Whereabouts unknown
Last updated:
15 February 2022
About the work
This relief is either a variant or a preliminary stage of the relief "Relief rond en trois hauteurs, éléments ondoyant[s] et voguant[s]" from 1937 (cf. WVZ Schmidt/Weber 1948 no. 1937/1).
Related works